Innovation and Entrepreneurship
Innovation 
From January 10th - February 9th 2022 you have the opportunity to
learn why innovation matters
. Professor John Bessant, who has been active in research, teaching and consultancy in innovation management for over 30 years, will help you to understand the skills, ideas and capabilities behind the concept of innovation.
The interactive and video-based learning experience will teach you the craft of innovation and provide you with inspiring activities, vivid case studies and helpful tools.
Welcome to the world of Innovation
Managing Innovation
Innovation is everywhere
. On every company website you will come across that magic word after a few seconds: "innovation driving the business", "innovation working for customers", innovation, innovation, innovation.
Of course innovation is extremely important. But if it's just used as a slogan, it's going to get us nowhere. If we're serious about innovation, then we need to think about
how we make it happen
.
About this course
In this course you will learn to
build your own skills and capabilities around innovation and entrepreneurship
. In three learning modules you will be sent on an innovation journey and learn step by step how to
create value from ideas
. The interactive and video-based format will equip you well to operate in a world where innovation management is becoming increasingly recognised both in terms of individual skills and organizational capabilities.
Module 1 - Introduction to Innovation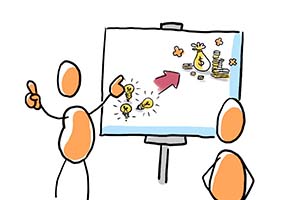 In the first module you´ll be introduced to innovation in general.
What is innovation?
Why does it matter?
And why should we innovate at all?
These are central questions, covered in four video-based learning units, all of which are peppered with interactive elements, case studies and helpful tools.
Module 2 - The Innovation Journey
In the second module you´ll learn that innovation is not a single flash of inspiration. It is rather a process or a journey. Five sequential and interactive videos explain how to manage this journey effectively.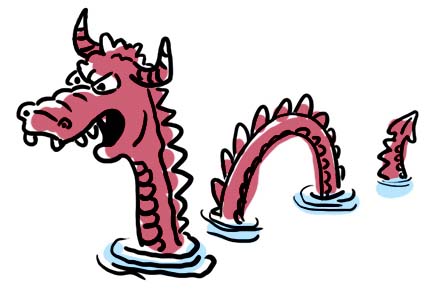 Module 3 - Exploring Innovation Space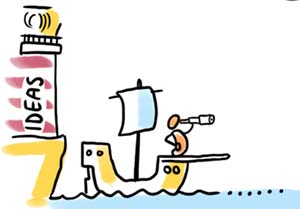 The third module deals with the three core concepts of innovation.
Distance: How far should we travel on our innovation journey?  Introduces the idea of incremental and radical change
Direction: Where could we innovate? This film looks at the different directions in which we could make our journey.
Level: System or component level change
In three interactive videos you will explore these concepts and look at some tools and navigation techniques, which can help you to make the innovation journey.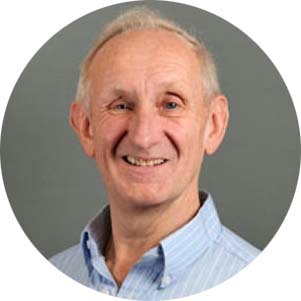 Your Professor
Originally a chemical engineer with a PhD for work on innovation within the chemical industry, Prof. John Bessant has been active in research, teaching and consultancy in technology and innovation management for over 30 years.
He is is an Emeritus Professor of Innovation and Entrepreneurship at the University of Exeter and is Adjunct Professor at the University of Stavanger, Norway. He is a visiting Professor at the Friedrich-Alexander-University Erlangen-Nuremberg (FAU).
His areas of research interest include the management of discontinuous innovation, strategies for developing high involvement innovation and the use of learning networks to facilitate diffusion of innovation.
He has also acted as advisor to various national governments and to international bodies including the United Nations, The World Bank and the OECD.
He is the author of many books on innovation; the most recent include Managing innovation (2020) (now in its 7th edition), Entrepreneurship (2018) (both published by John Wiley and Sons) and 'Riding the innovation wave' (Emerald, 2017).
You can find more information on his webpage https://johnbessant.org